Hello Pilots.
Some on this community may know but some may not know about this, so I will introduce my work to all.
As a long time Descenter and level maker, I started a project for Descent 2 many years ago (it was a level pack).
D2X-XL appeared and over the years it got severely improved and with superb features,
some of them requested by me to be used specifically for my project, so from a simple project
it turned into an ambitious project over the years.
So, nowadays, I'm making a huge Single-Player mission set and mod specifically designed for D2X-XL.
It's called
"Pumo Mines : Kartsal Motivation"
, and it features original music, new weapons, new items,
new graphics, and even a new story developed on a completely original universe with original characters.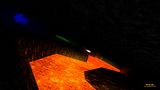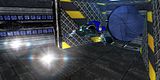 You can find more info here, at my website:
http://www.pumosoftware.co.nr/documents ... ation.html
You can also check this video that shows the current state of the project:
https://www.youtube.com/watch?v=GOpD0v0tlmY
-
The mission pack is planned to feature 17 levels + 3 secret levels.
As for now, and thanks to some GREAT level designers that helped me on the project like Blarget, Wasabimaster, Darkhorse, Jason Gimba (Riomaki/ Kyouryuu), Darkflamewolf, Kruel and Kaiaatsel (Splotchie), I've got made up to level 11 (mainly structure shells, some still lacks enemies, items, etc).
-------------------------------------
But here it comes some important message:
Due to my job, health issues and lots of real life stuff, as of lately, I can't make enough time to work as much as I would like on the
project, as I only get the time to work on it once a week, but still I (and some of my 'fans') want to see project completed.
So, much as Darkflamewolf did for Enemy Within and Xfing is doing for Descent 1 1/2,
I would like to call out level designers on this community, specially those that know how to make levels for Descent 1/2 (using DLE, DMB2, Devil, etc) to help me out on the project
(like the other famed level designers that I mentioned already helped me).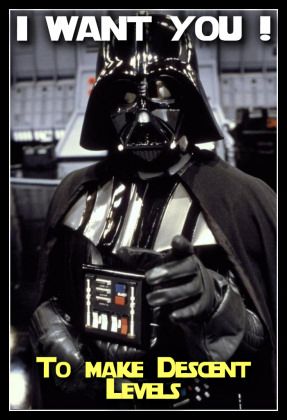 I don't need full levels, it could partial works or fragments here and there and it is OK, but there are some specifications, so if anyone here is interested in helping this project with level structures drop a line either in this topic or through private messages.
However, note that a minimum quality design level is required, as you can see from the video and the level designers that are part of the project.
Of course, every designer will get proper credit both on the project info at my website, readme files, manual and credits screen.
So, let the games begin, come in all level designers out there!
All the help would be VERY much appreciated.